On the third day of Twenty Twenty-Two, just one day after returning from Ottawa, I went for a walk around Lost Lagoon. And guess what I ran into?
I'd been hearing about Chestnut-backed Chickadees hanging around Lost Lagoon, but never saw them with my own eyes. The wait was worth it though! A couple were foraging together with some Black-caps, and they were kind enough to let me take a good look.
The funny thing is, I've seen them a bunch of times pretty reliably since then. Isn't that always the way?
As if that wasn't enough, I managed to capture a Brown Creeper at Iona Beach a couple weeks later! The fog was thick and the light wasn't great but hey: a lifer is a lifer!
Mind you, when it comes to landscapes, you can definitely make the fog work for you!
On the last weekend of January I visited Reifel, and managed to shoot some excellent photos. My favourite ones from that day are closeups of birds' faces, like the coot and golden-crowned sparrow below. I feel I'm getting better at catching interesting details I never noticed before, like coots' three-toned bills and the lumps on their facial shield dealie, and those little smidges of yellow above adult golden-crowns' eyes. Seems it was only a couple months ago I got my first good shot of coot feet, and here we are!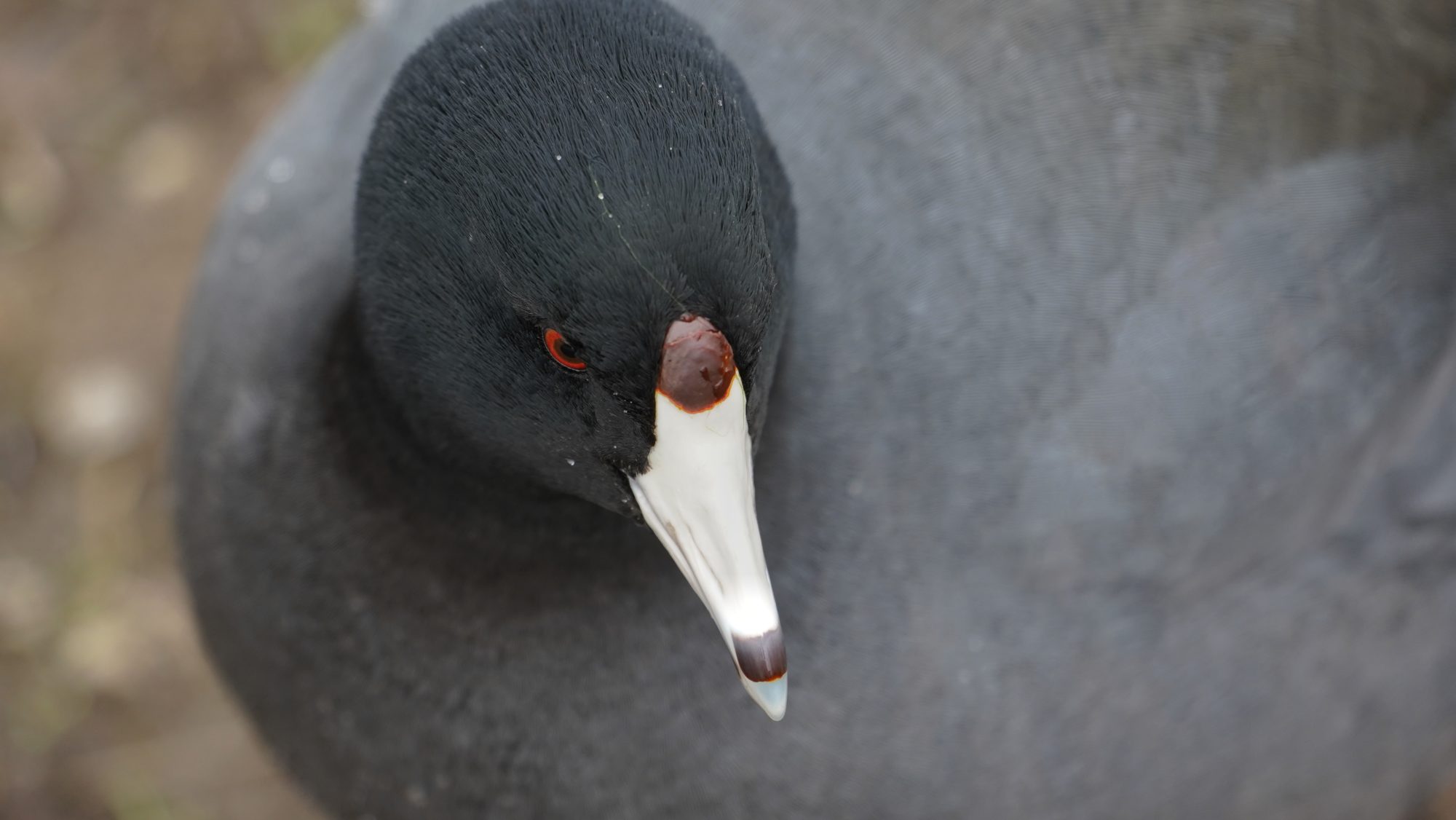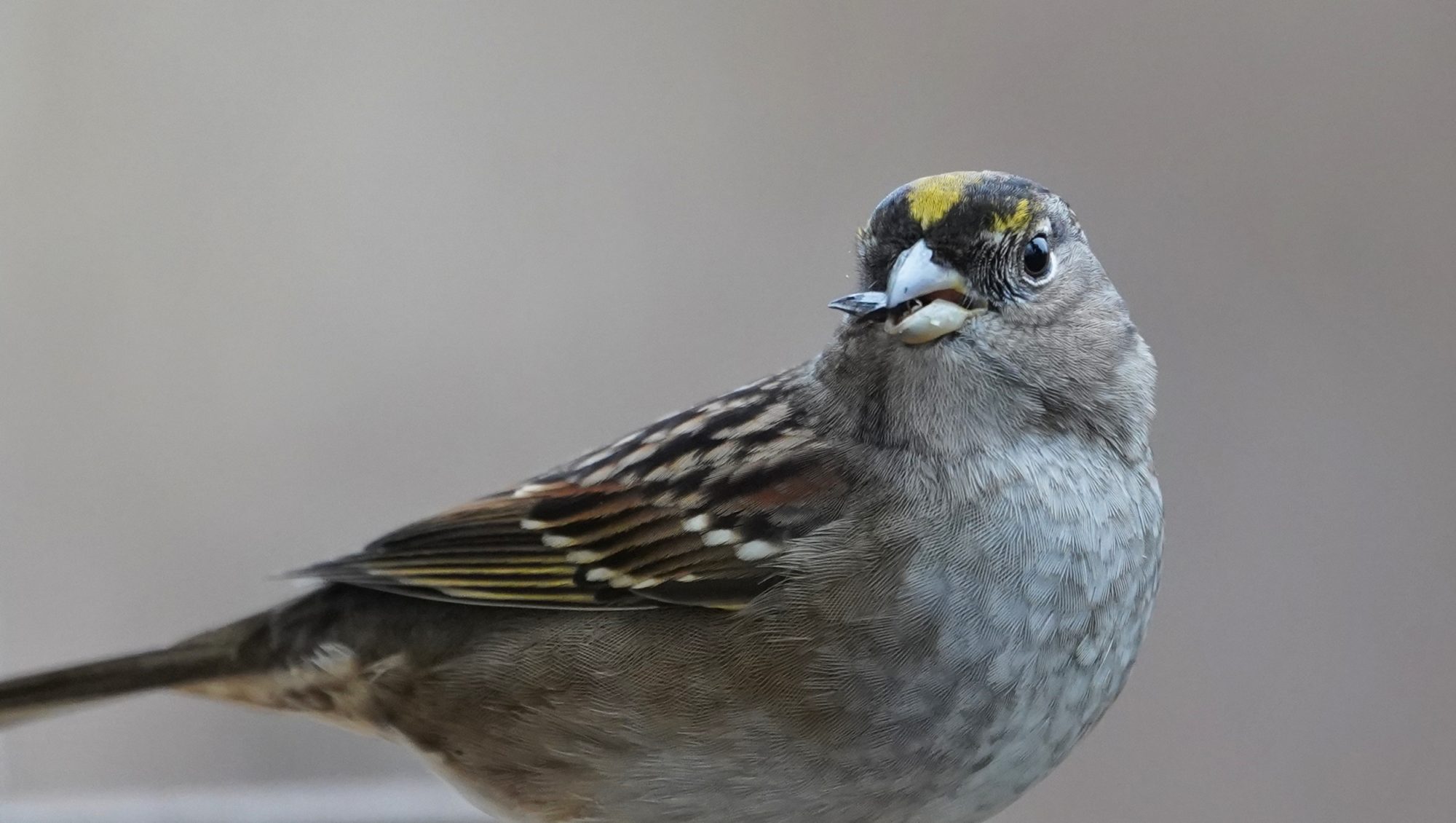 So these are all great signs for the coming year! But the thing about signs is: you can't just sit back and rely on them, you have to do the work yourself.
So in that spirit I got myself a new, more powerful telephoto zoom lens at the beginning of February. Specifically, the Sony FE 100-400mm f/4.5-5.6 G Master OSS. It's nice! I'm getting some hella sweet shots, like a little stretching hummingbird at Trout Lake, and a Downy Woodpecker working on the tree just outside my window.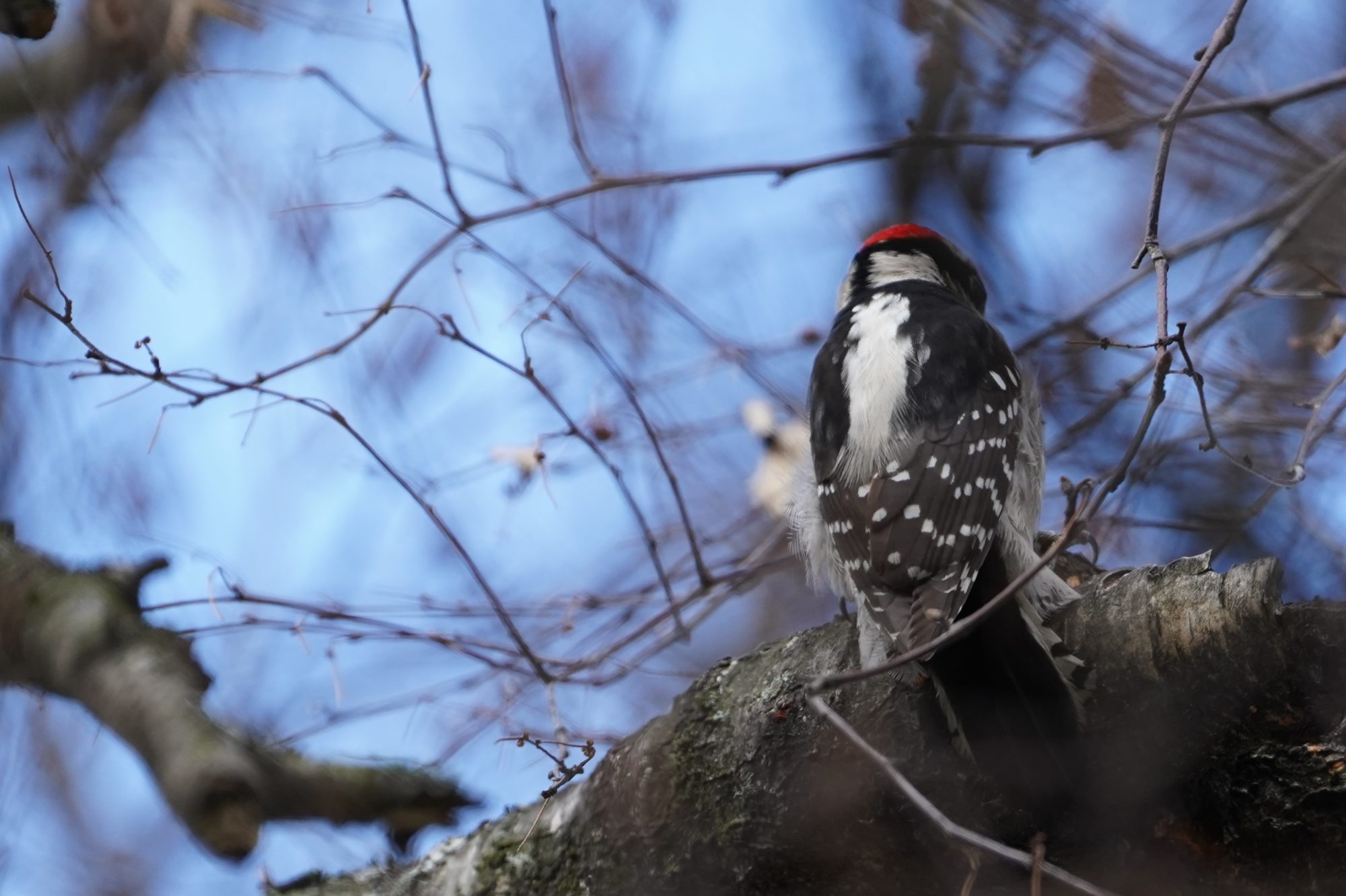 That said, I'm finding it quite a bit heavier and more awkward. It's frustrating, but this always happens when you take things to the next level. I know I'll get better and it'll be worth it.
So all in all, I'm feeling pretty good about 2022. Can't wait to see what else I can see!