So… 2020, am I right? But the thing is, I've been mostly lucky. I still have my job, I live in a beautiful city with amazing scenery, which I'm able to go out and enjoy. That's huge. I don't think I'd be able to deal nearly as well otherwise, and it's important for me to express gratitude and realise how lucky I am.
Diving deeper into the world of photography, I bought myself a for-real camera (Sony α-7iii) after Xmas, then followed it up in March with a 300mm telephoto lens! The original plan was to use it in Paris in May, but… well, obviously, that didn't end up happening. However, I put my gear to good use exploring my neighbourhood, especially after I started working from home. And I discovered whole amazing worlds of urban wildlife that had been right under my nose the whole time! Sure, I already knew about ducks and geese and herons, but that's just scratching the surface.
Still, even though I started my birding life in 2020, I'm torn about calling it "The Year of the Birb" because you still get lots of sunsets and cityscapes and whatnot!
But yeah, there were a ton of birbs.
Seriously this is one of my favourite photos everrrrr. The composition, the colours, the almost mirror-smooth water, I can't take my eyes off of it, it's just damn near perfect.
Vancouver does have cool old architecture, like you'd find in the Old World. Granted, it's not nearly as old, and I don't see it very often anymore since it's all in the downtown core or Gastown, but it's there!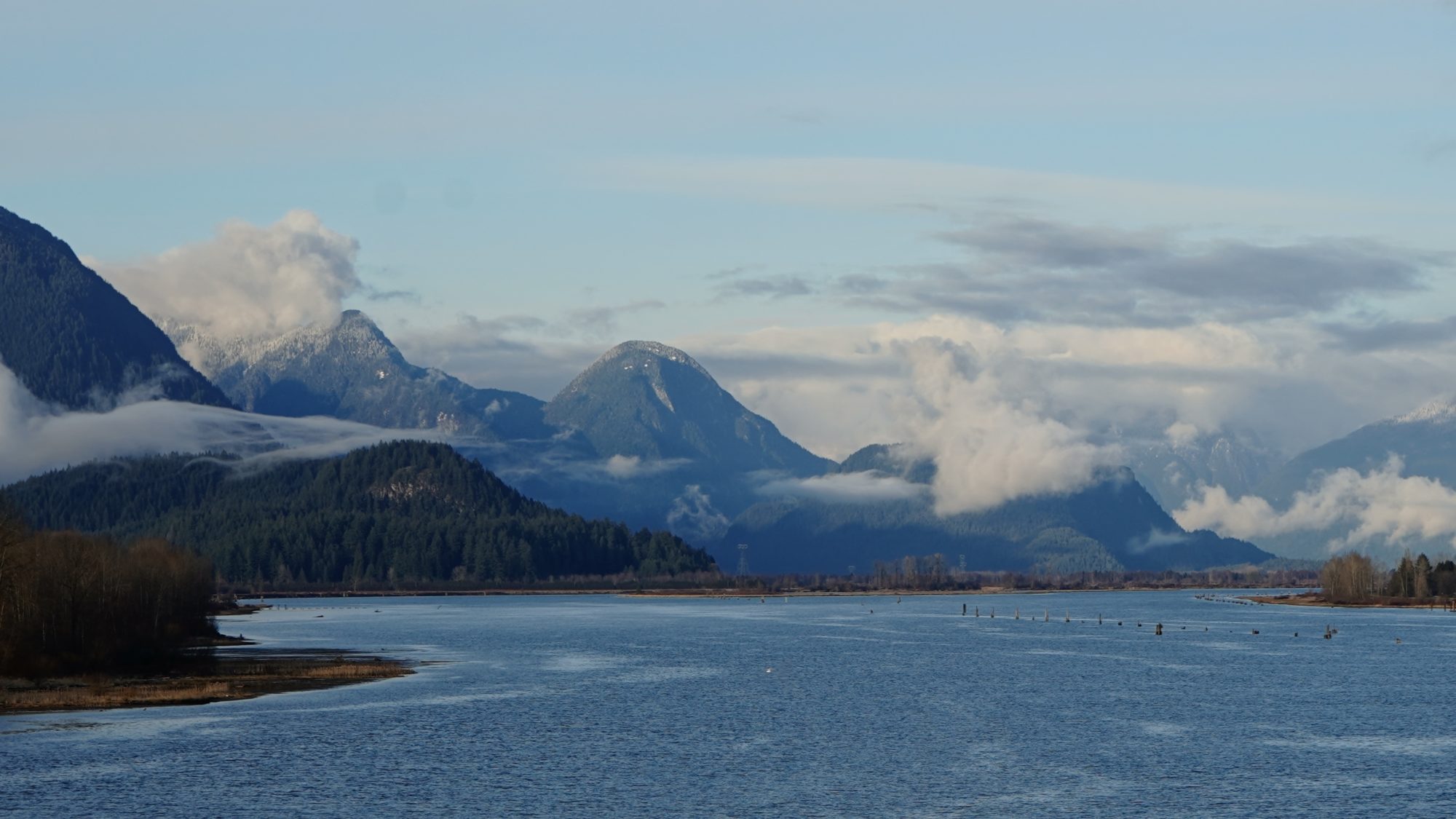 It's funny, I don't think I ever went past Pitt River when I lived in PoCo. Except that one time, when I deliberately got off the West Coast Express in Pitt Meadows, just to shake up my routine and see what it was like. Going over the river on the train at night was super cool! But getting off the train, that was even more suburban than my neighbourhood. Bleagh.
Anyway, the moral of the story is: it's never too late to enjoy the gorgeous scenery out there, even in a place you hated once upon a time!
The downtown towers, all pretty and silver, contrasting with the colourful concrete silos. Plus parks, False Creek, and a beautiful blue sky? That's a winner.
Telephoto magic! My first big full moon!
This is the first bird shot I took with my telephoto lens that I'm really happy with—not the first ever, that would be some wigeons and a song sparrow a few days earlier, but the light was bad so I'm pretty meh on them. I'd been watching goldeneyes for months, even before getting my new camera, so it was a huge thrill to get up close to this hungry boi.
The textures, the lights, the life. Just beautiful!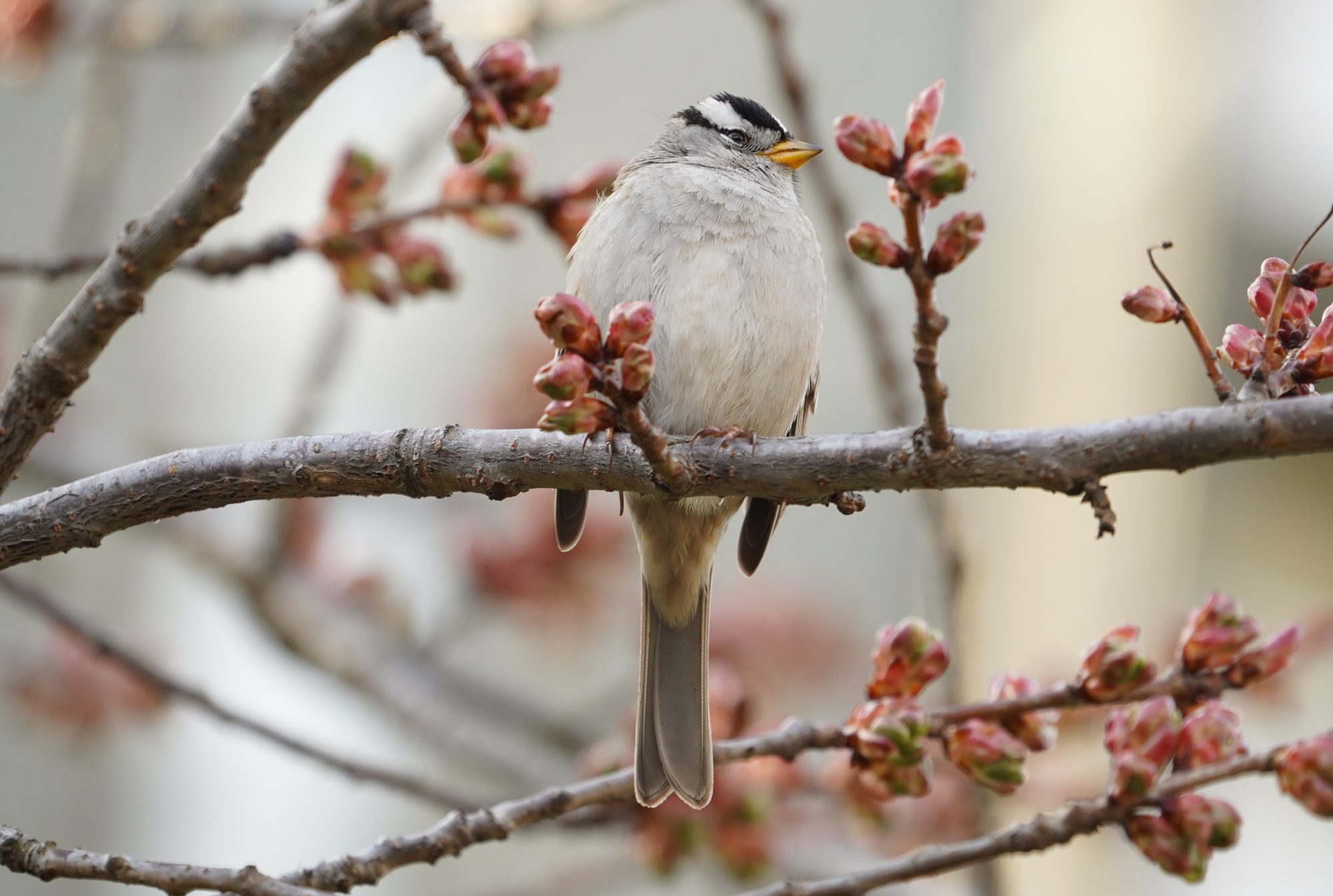 I really didn't know white-crowned sparrows were a thing until I looked it up. No clue, even though I'd been living in this neighbourhood for almost 12 years when I took this picture. And I think this was what got me thinking: what else am I missing? What else is out there that I'm just not seeing?
Birders talk about a "spark bird", a particular bird that got one interested / obsessed, and this is mine. This bird, right here. This is where everything changed for me.
Capping off a lovely walk around Lost Lagoon.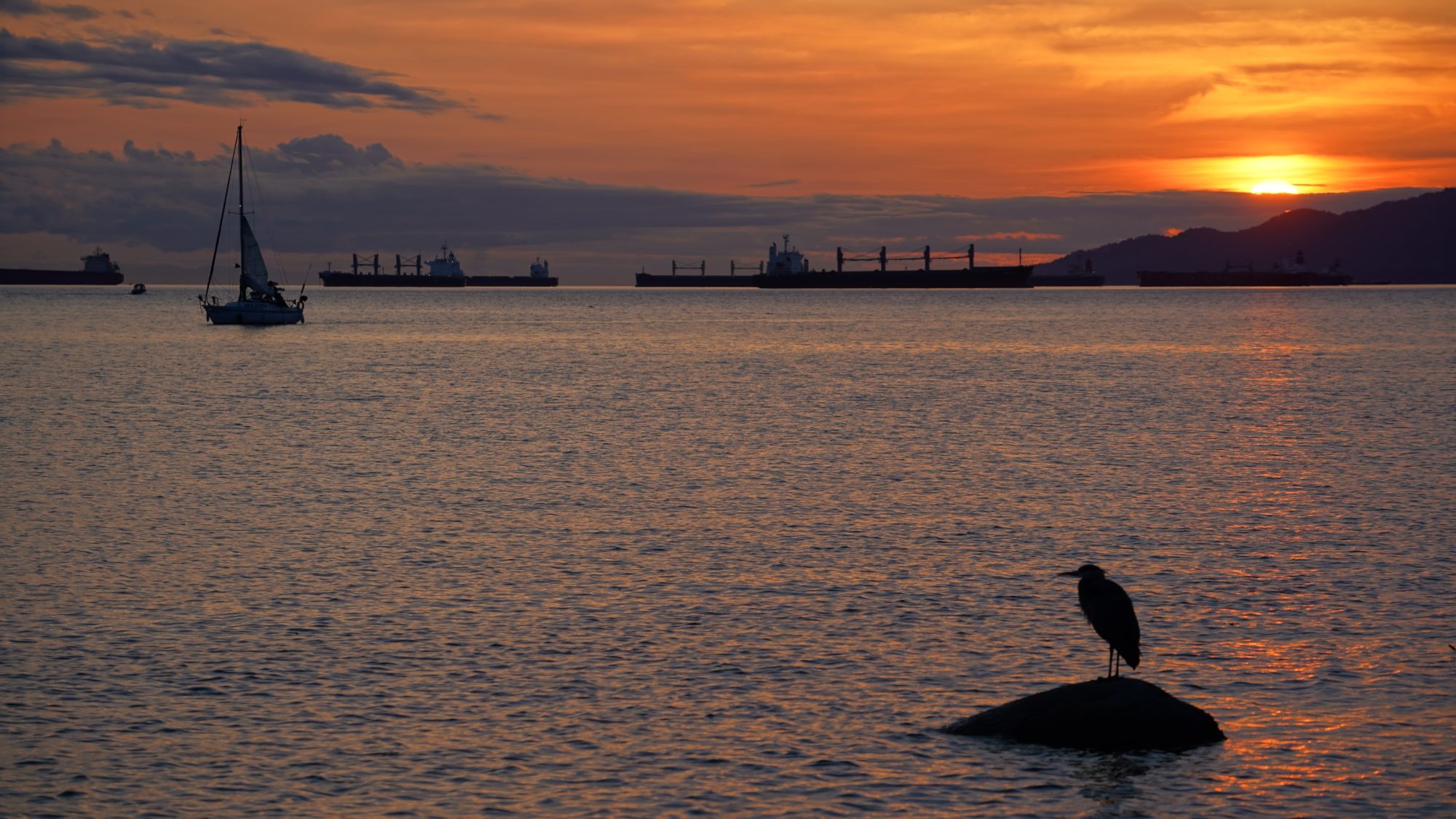 There's a whole story there! I wonder what was on its mind…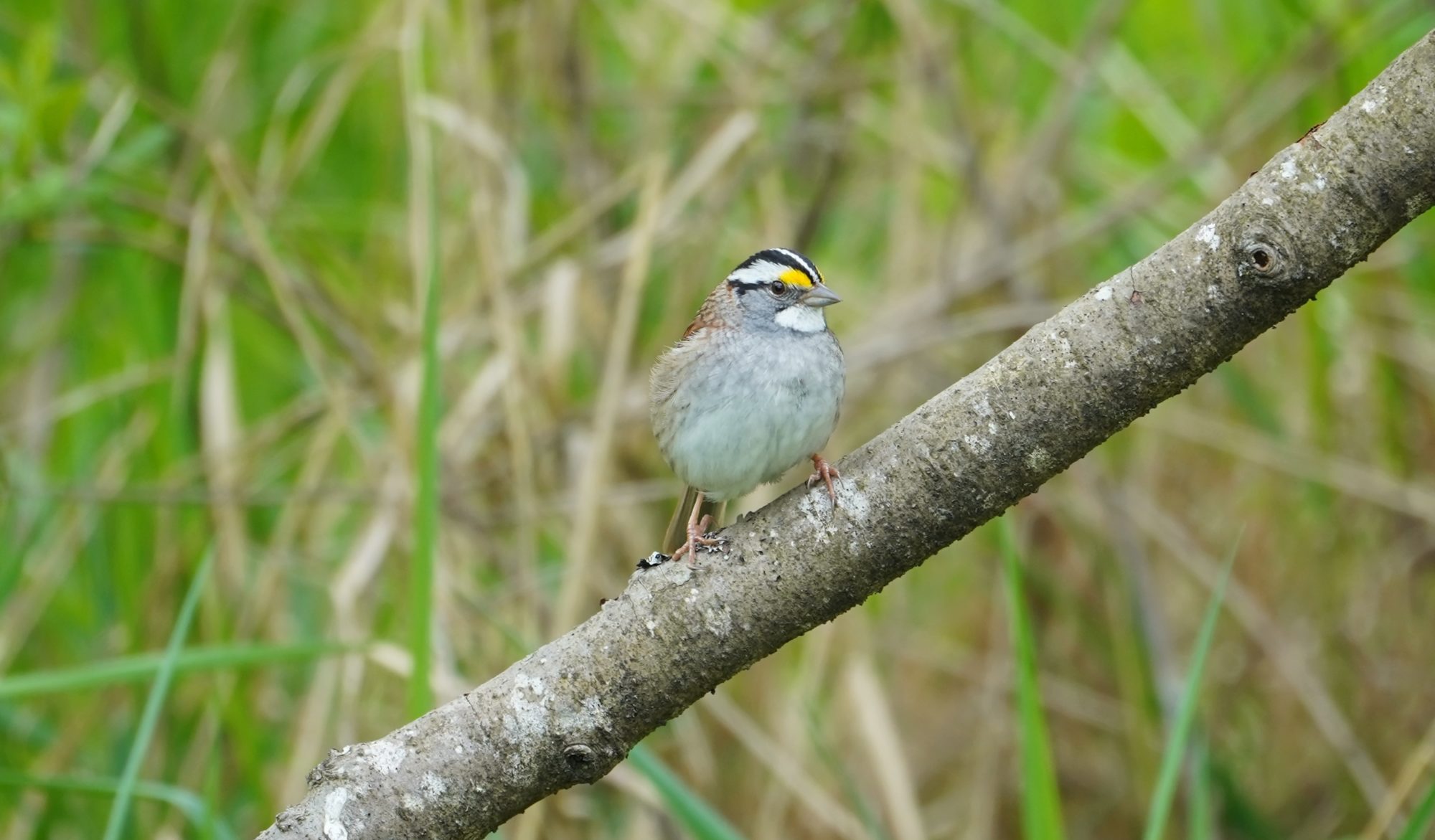 It was just there, just sitting on that branch by the Burnaby Lake trail. Not even singing, just chilling. Went back several times, but never saw one like it again :sadface: Shouldn't be surprised, though, white-throats don't live here year-round. This pretty fluffster would have been in transit from the Oregon / California coast to northern BC or Alberta.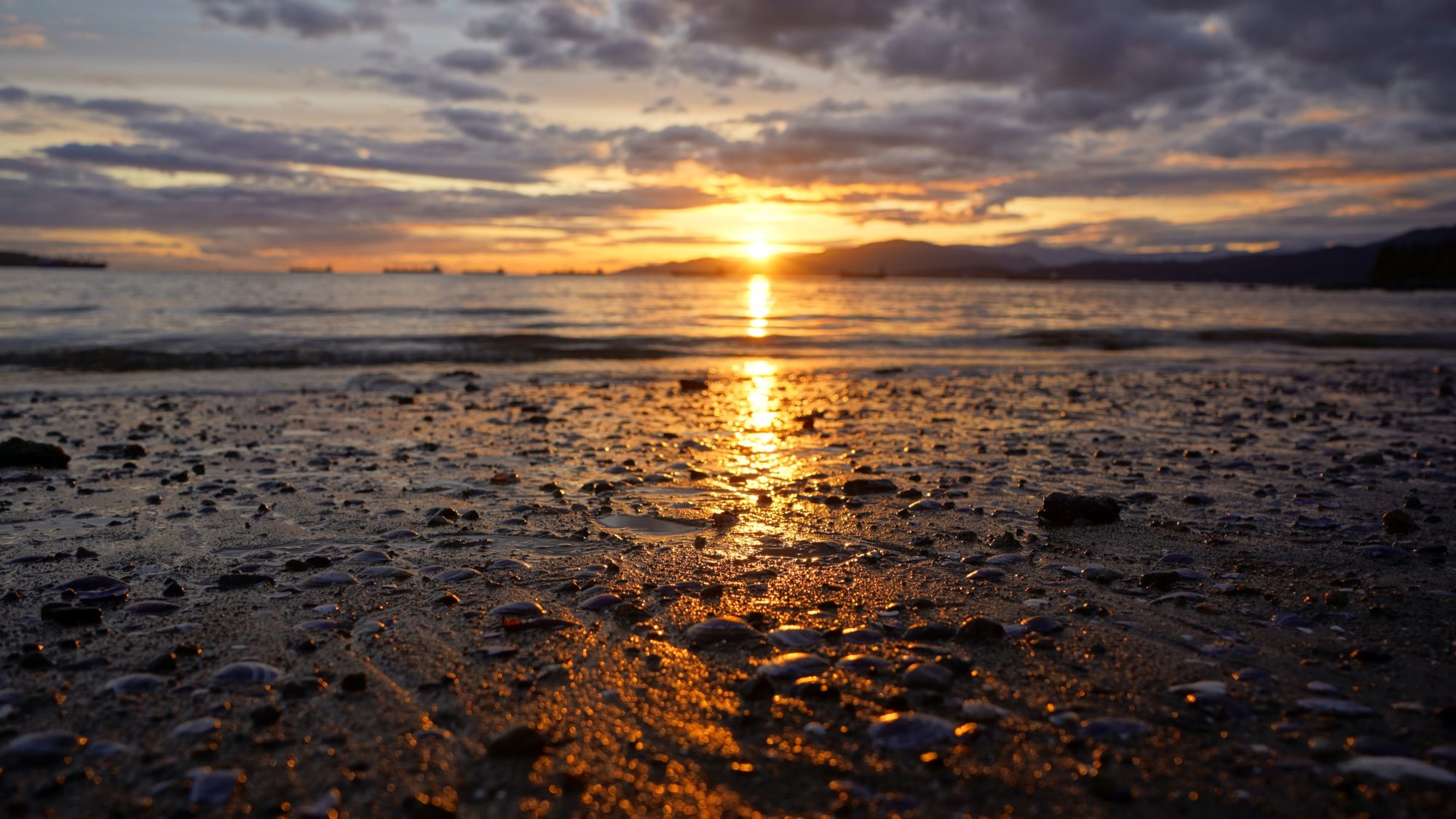 Don't thank me, thank English Bay Beach and the low tide.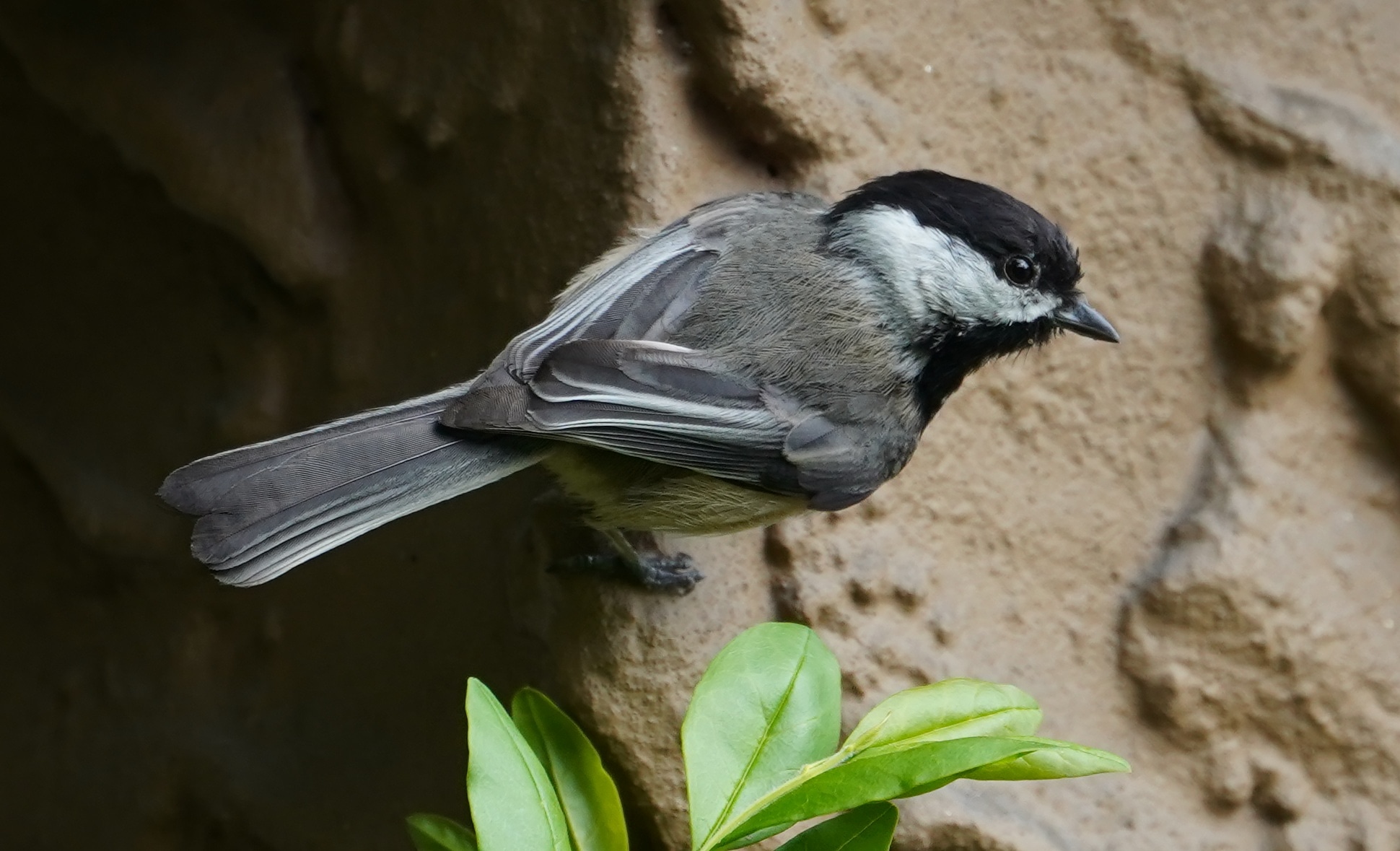 My first really good shot of a chickadee. Wasn't really looking for it either, it was out in the open, on the side of a building at about eye level. Brave little birb!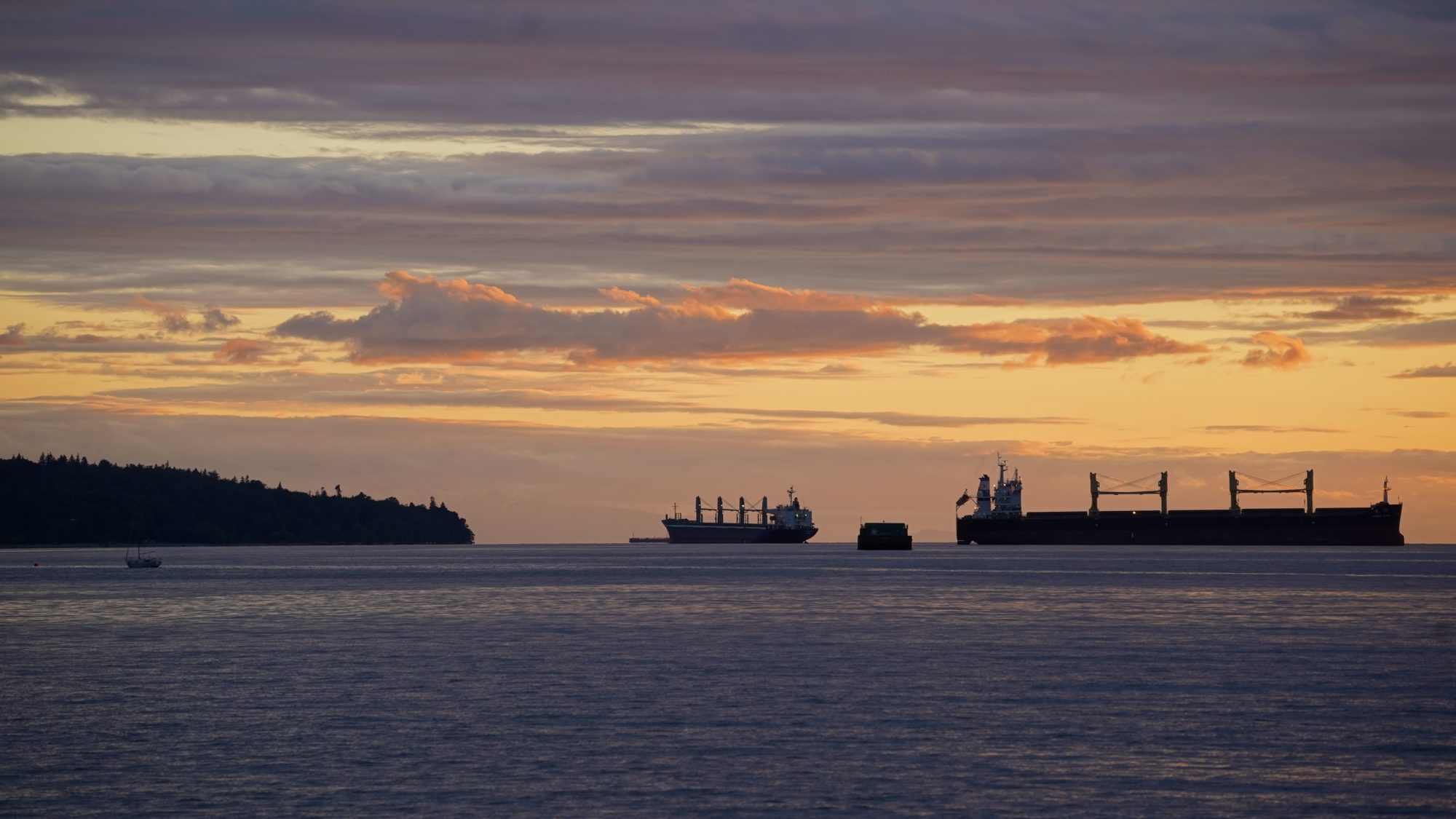 Oooo that's straight out of a painting. Just delicious.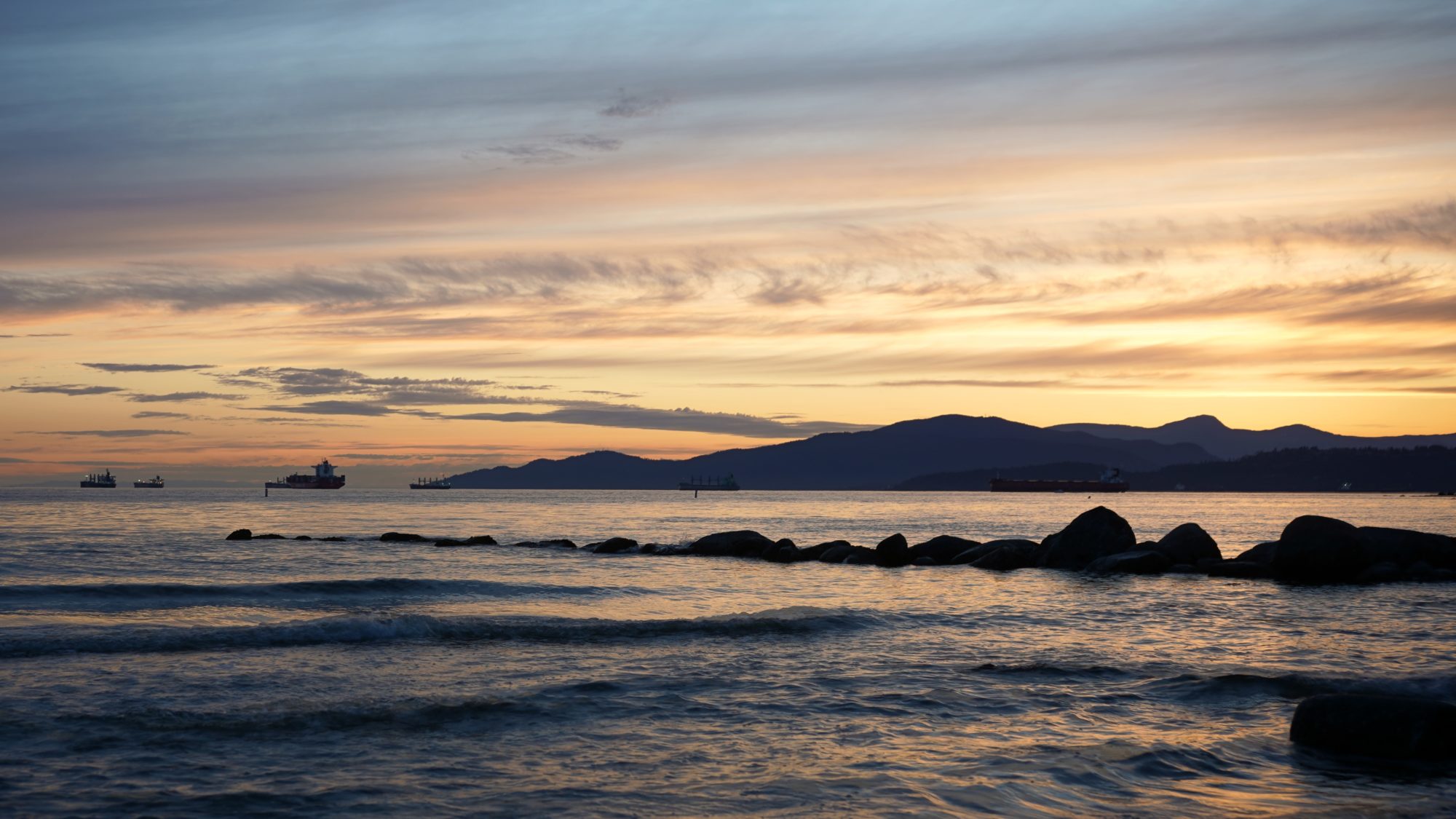 And so's this one!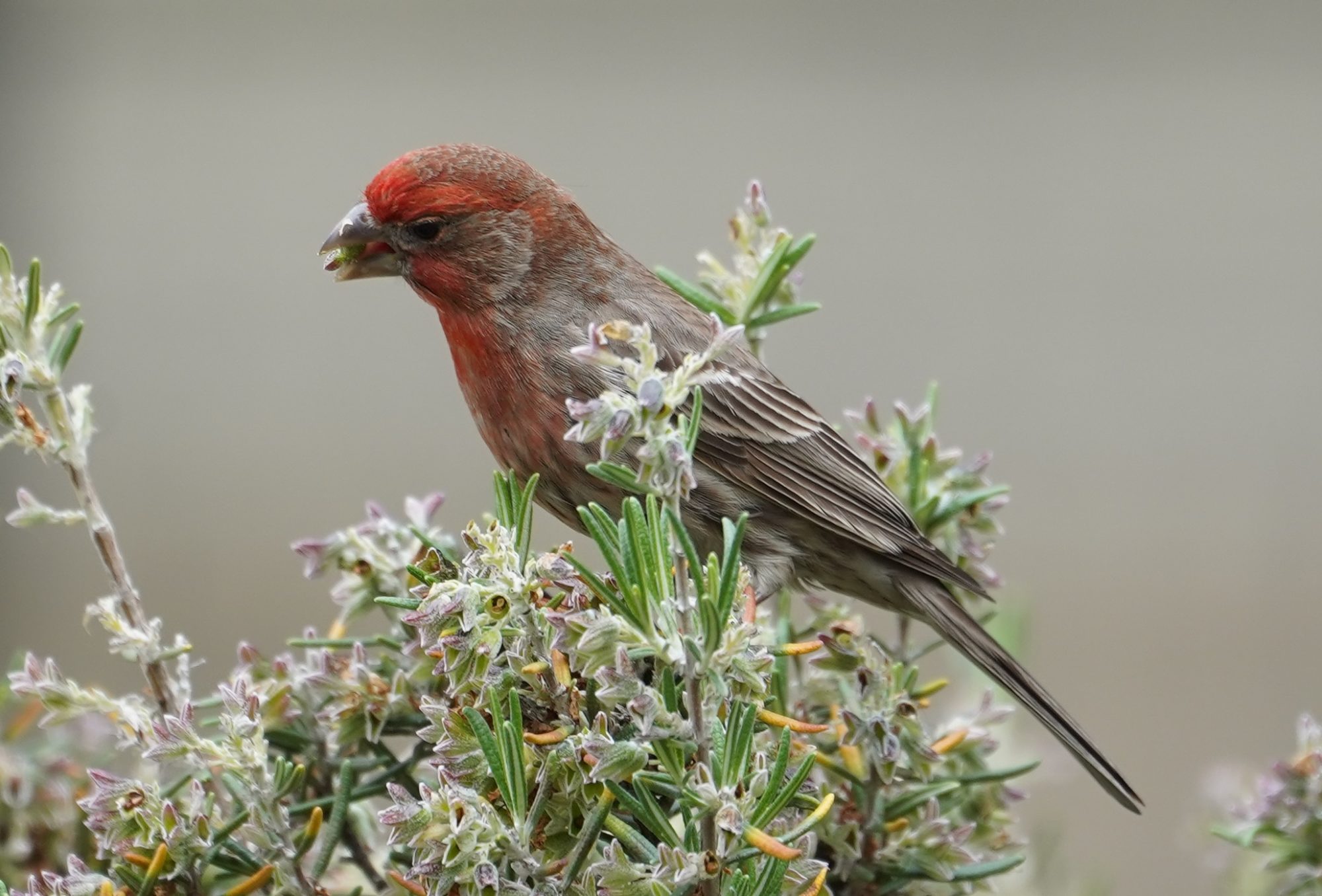 Hey, back to birbs! Here's a lovely male house finch nomming on a seed. There are a bunch of finches in George Wainborn Park and surrounding trees / bushes along the seawall.
My first shot of a hummingbird!
Okay, I've taken lots of excellent photos of white-crowns because they're perfect and I love them, but this is my absolute favourite. Look at them* modelling for me! If I got another tattoo, it would be of this bird right here. And now I'm kind of wanting another tattoo.
(* I saw a lot that spring with duller beige + brown head stripes and figured they might be females; but it turns out no, they were juveniles, and all adults have the same black and white head stripes. We live and learn!)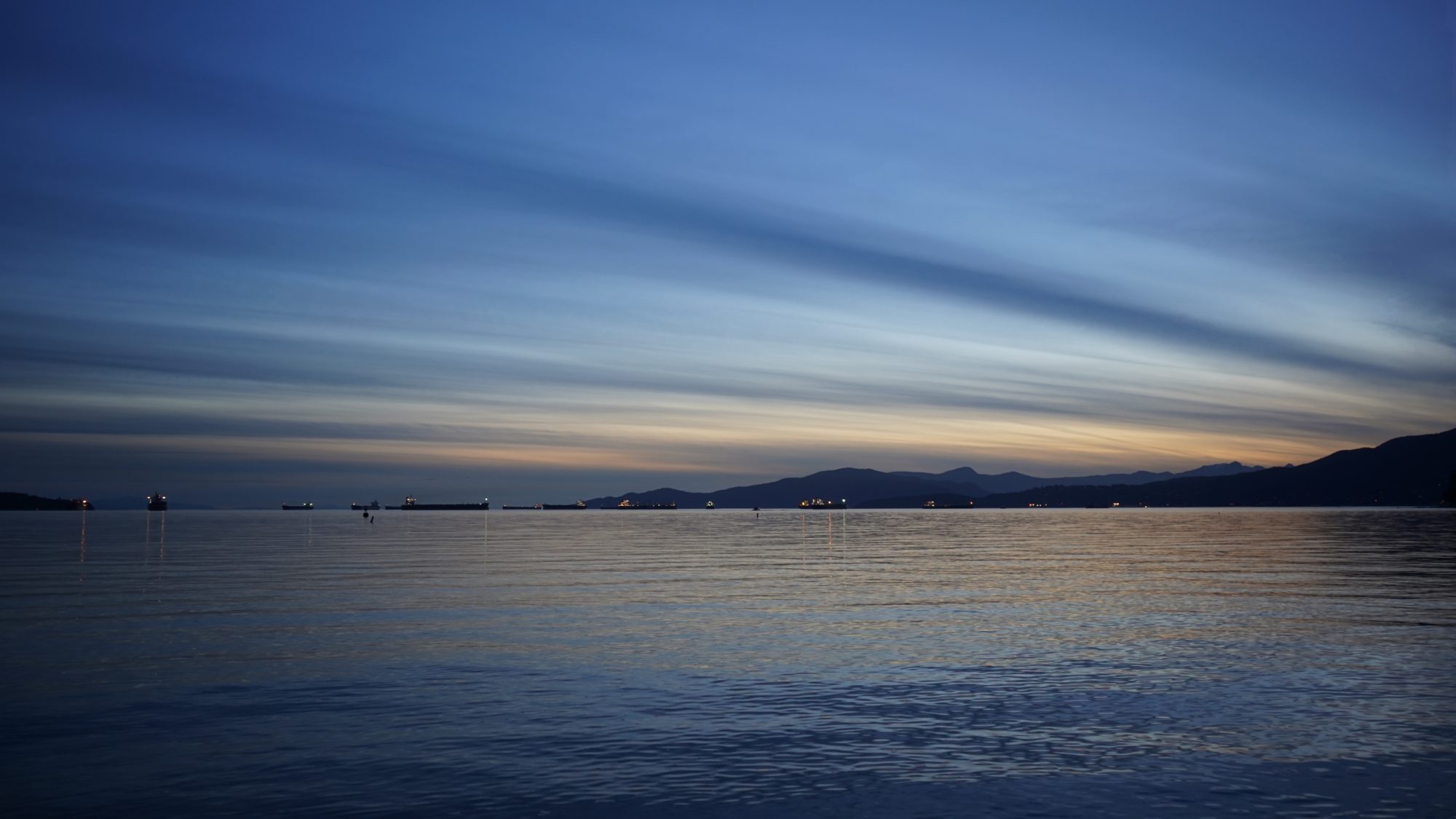 Another one of my absolute top faves. Pure perfection.
Oh, that's another thing I explored with my new gear: bees! I used to be really scared of them, and to be honest I'm still a little twitchy, but I accept that honeybees won't sting you without provocation, so I just let them get on with their pollinating beezness, shooting them from a distance with my zoom lens.
An Anna's hummingbird having a rest. Look at those lovely green feathers!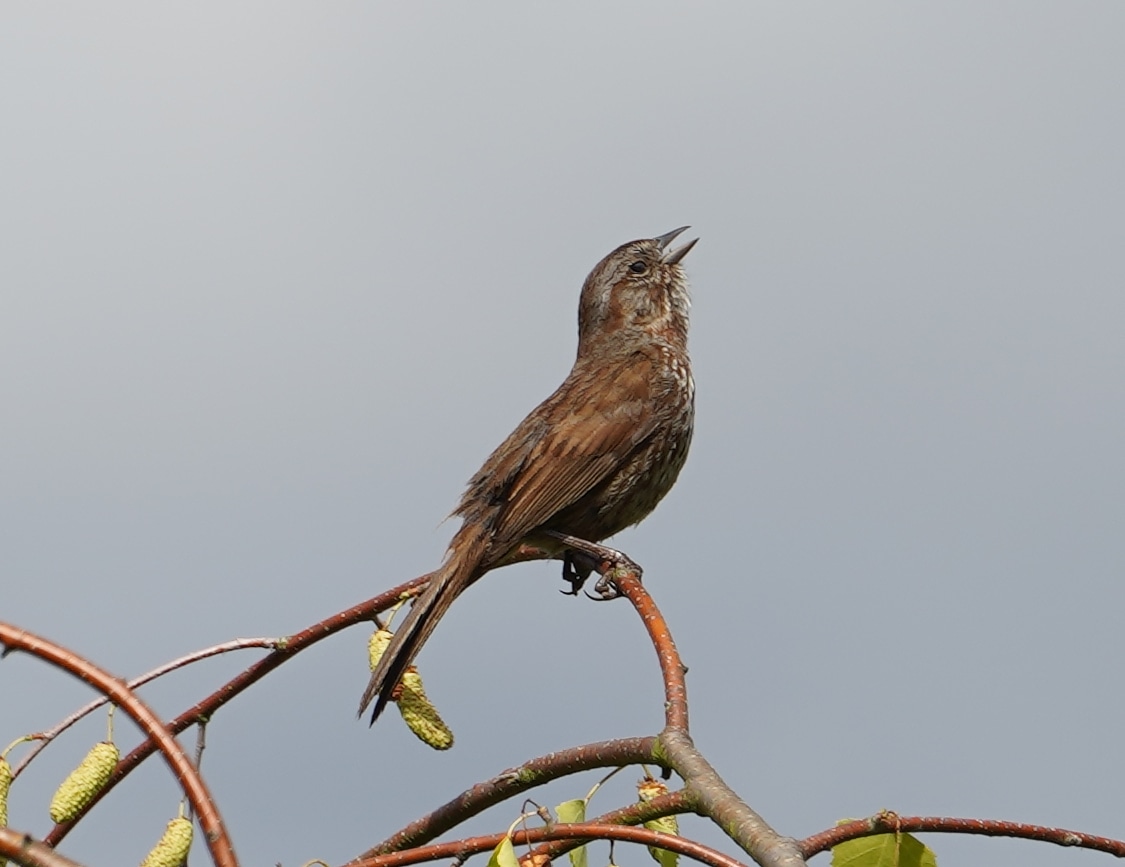 They don't have the prettiest colours, but their namesake mating / territorial songs are fluid and complex, far outclassing house sparrows' single sharp chirps and white-crowns' repetitive 5-note calls. Song sparrows are pretty reclusive in the spring and summer, staying in very wilderness-y areas (e.g.: Stanley Park, Colony Farm, or Burnaby Lake) to raise their young.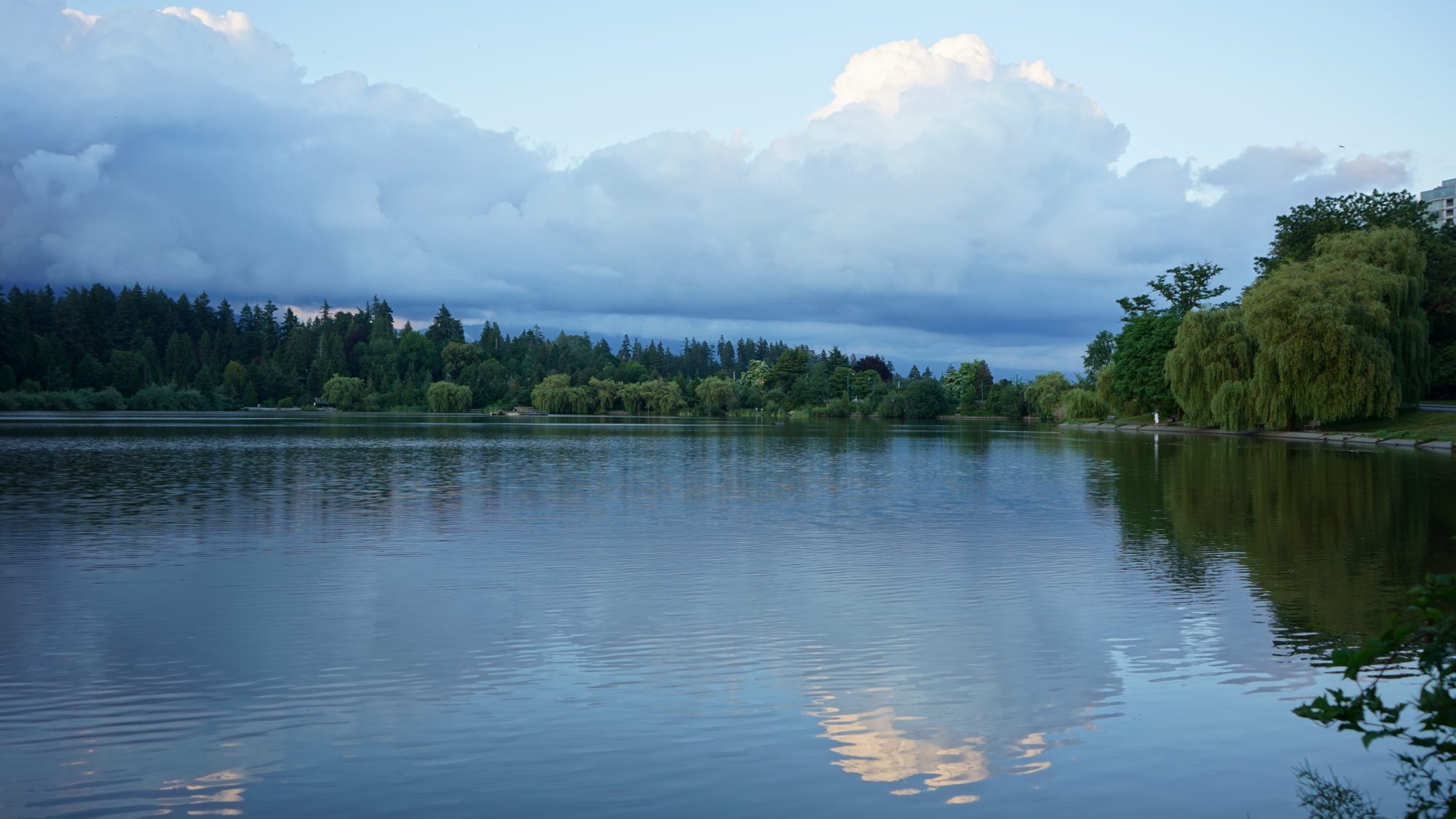 Ahhh wonderful serene colours!
Busy marina! I know I've done this shot before, but I love it.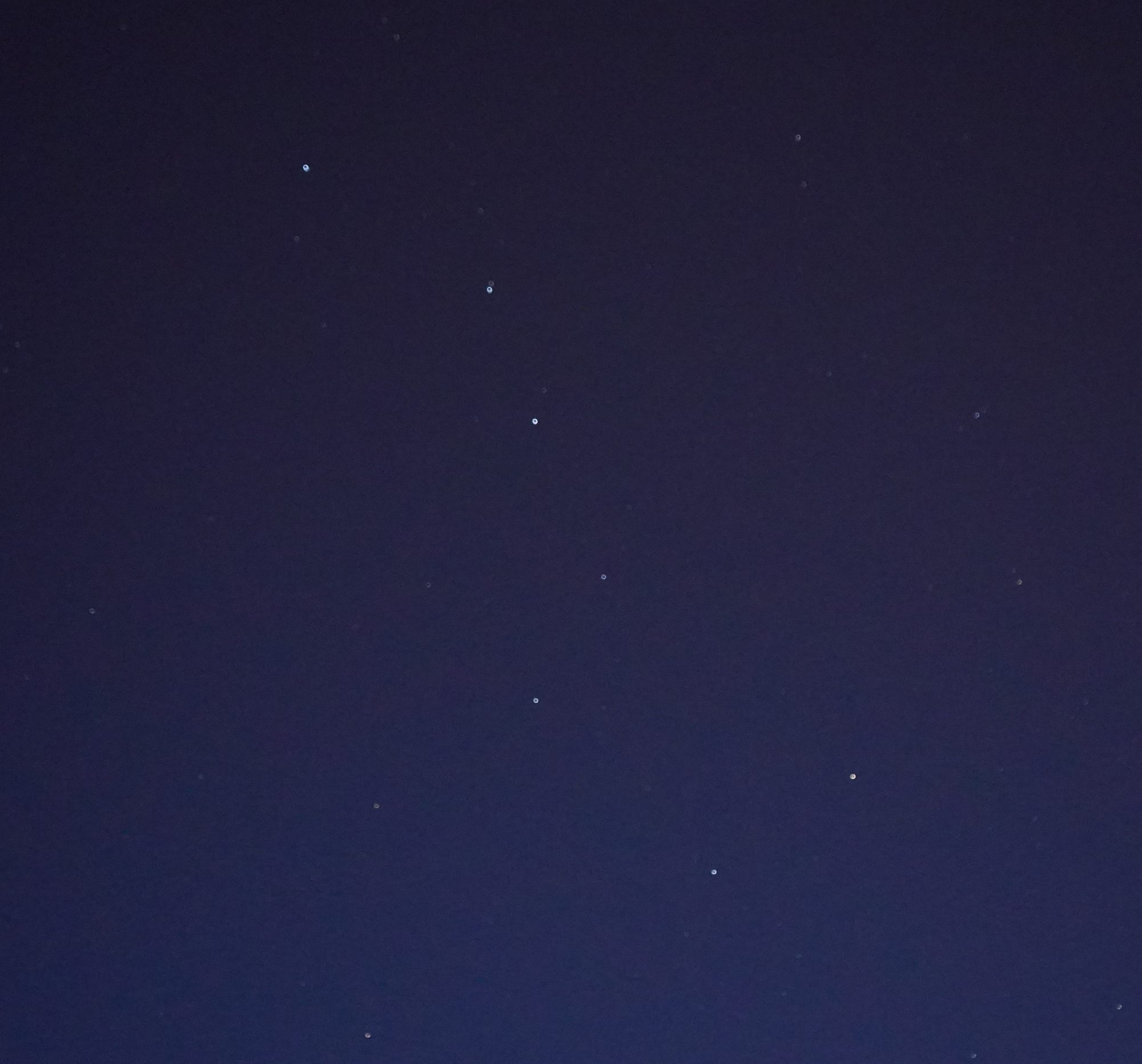 So it turns out my camera can shoot sky bears and comets. Neat!
That's how you know you're really hungry!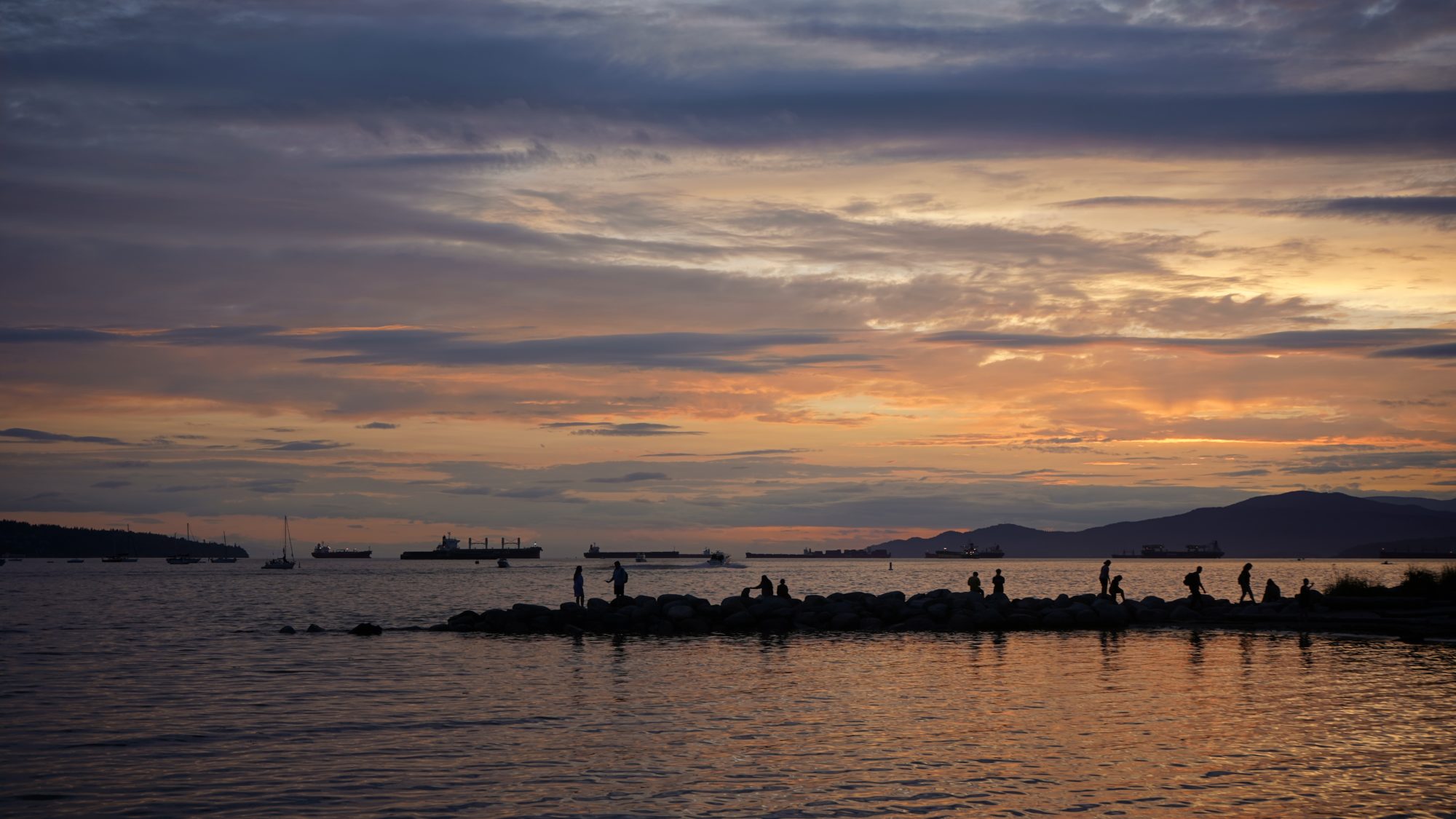 I can't believe how many colours can go in a sunset!
They're kind of pretty! From a safe distance, of course.
These little birbs are so hard to catch, but they do occasionally deign to sit still for a few seconds!
"Make sure you get my good side!"
I apologise for the caption, but hopefully the colours and composition will make up for it.
I love sunsets like this, with just enough clouds to enhance the experience.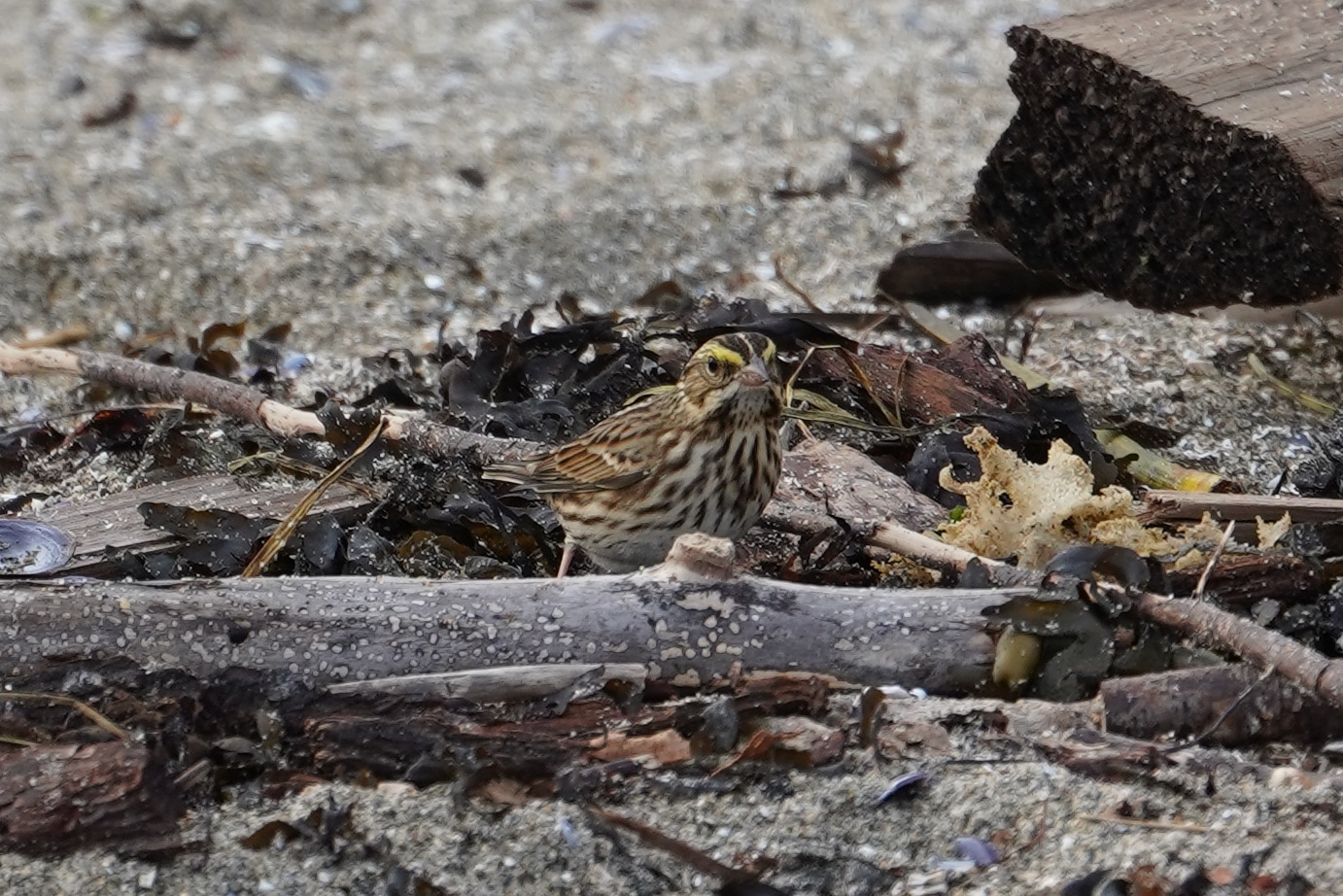 The light was getting low but with a bit of patience I was able to zero in on its tweets. Wowsers is that good camouflage! Savannah sparrows are mostly migratory but there's apparently a small year-round population in the Lower Mainland, boosted in the spring and fall. Alas, it doesn't look like any of that population lives around downtown Vancouver, because I've only gotten a few sightings over a few weeks in September.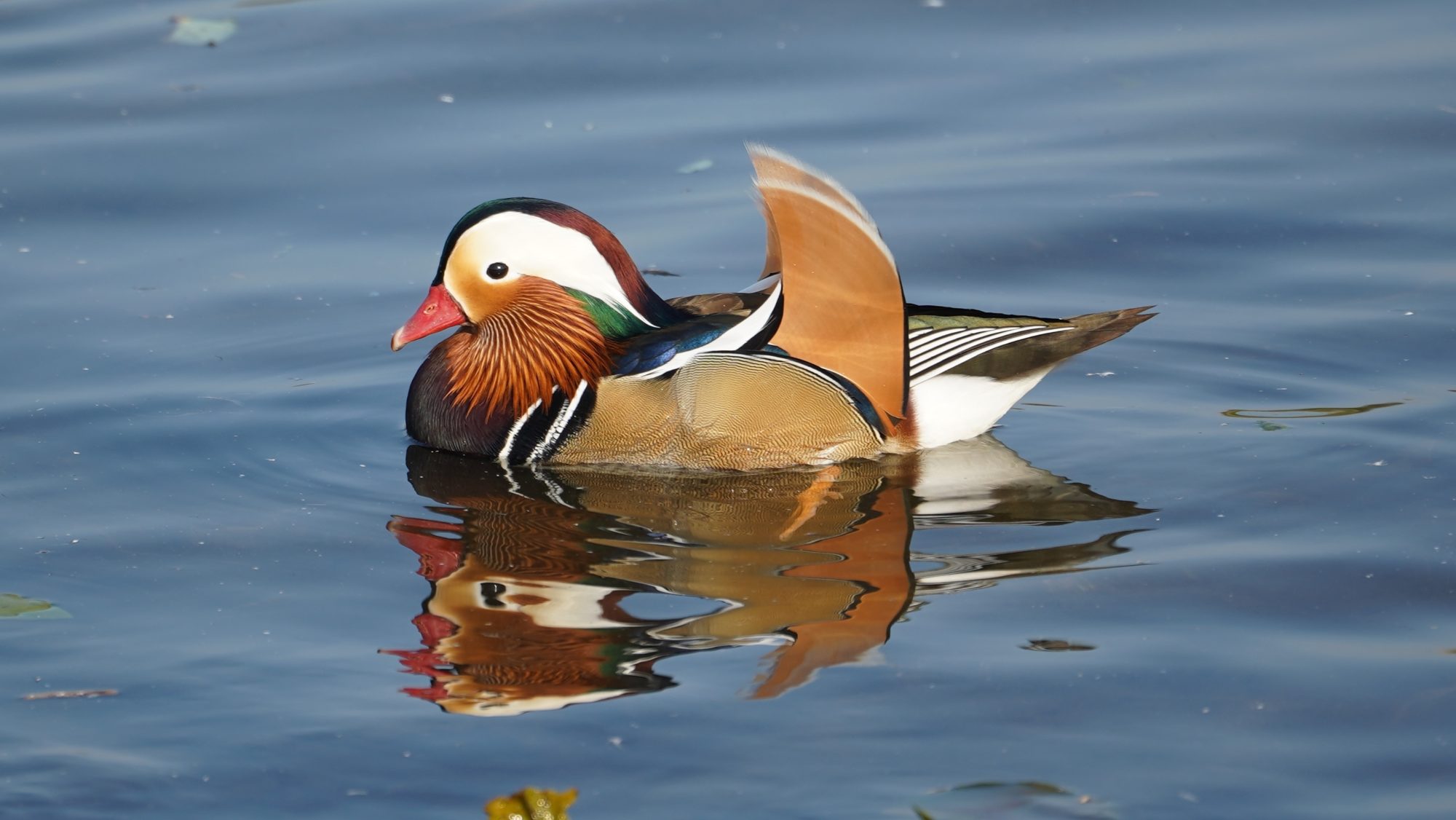 Seriously, how is he even real? This is birds-of-paradise-level glamour. I never thought a duck could be this fabulous.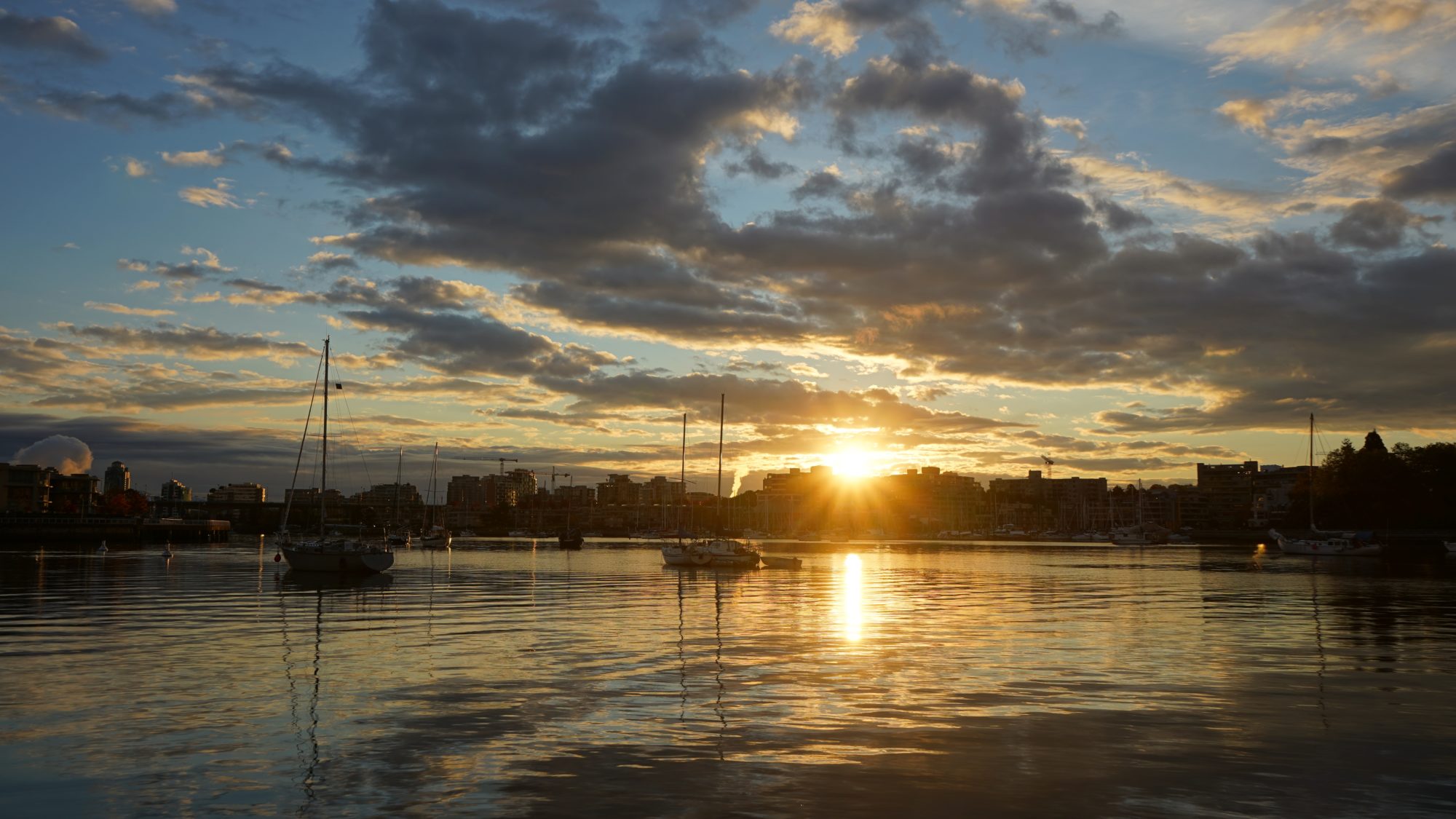 Morning!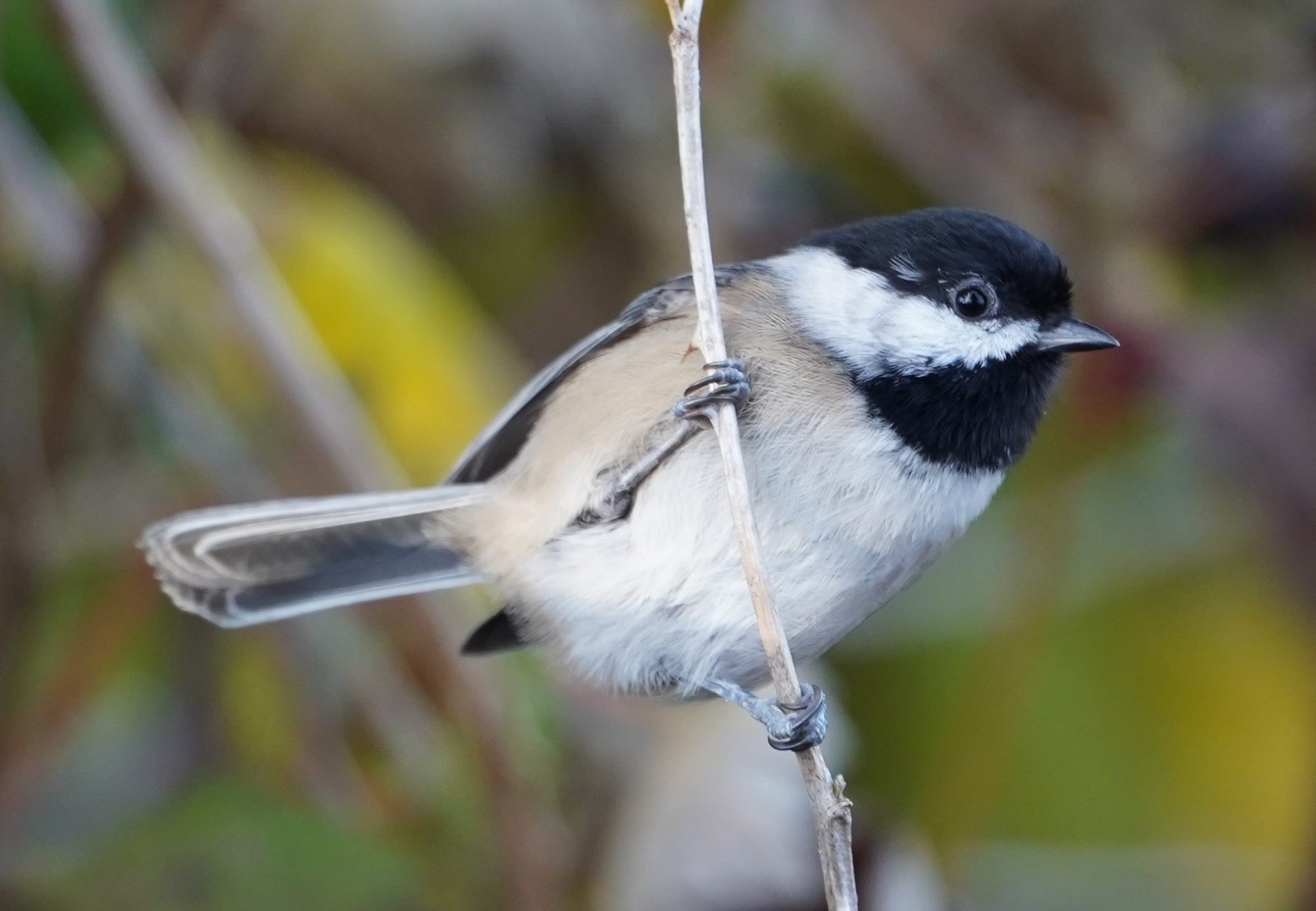 A good message for 2020, I feel.
Just the right time of day, just the right time of year, when all shades of gold play off each other.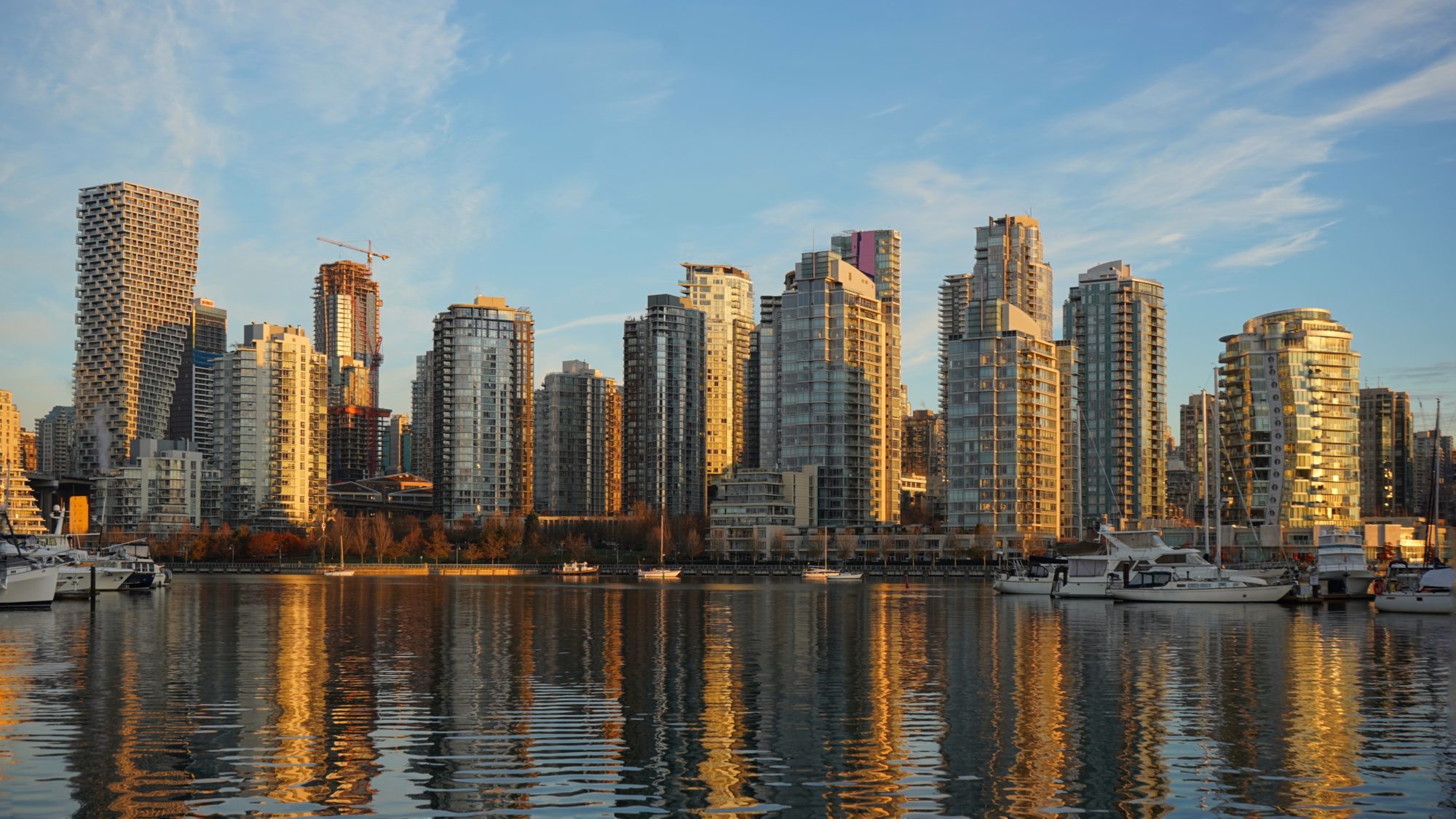 One last skyline shot, on one of the last really bright days of the year!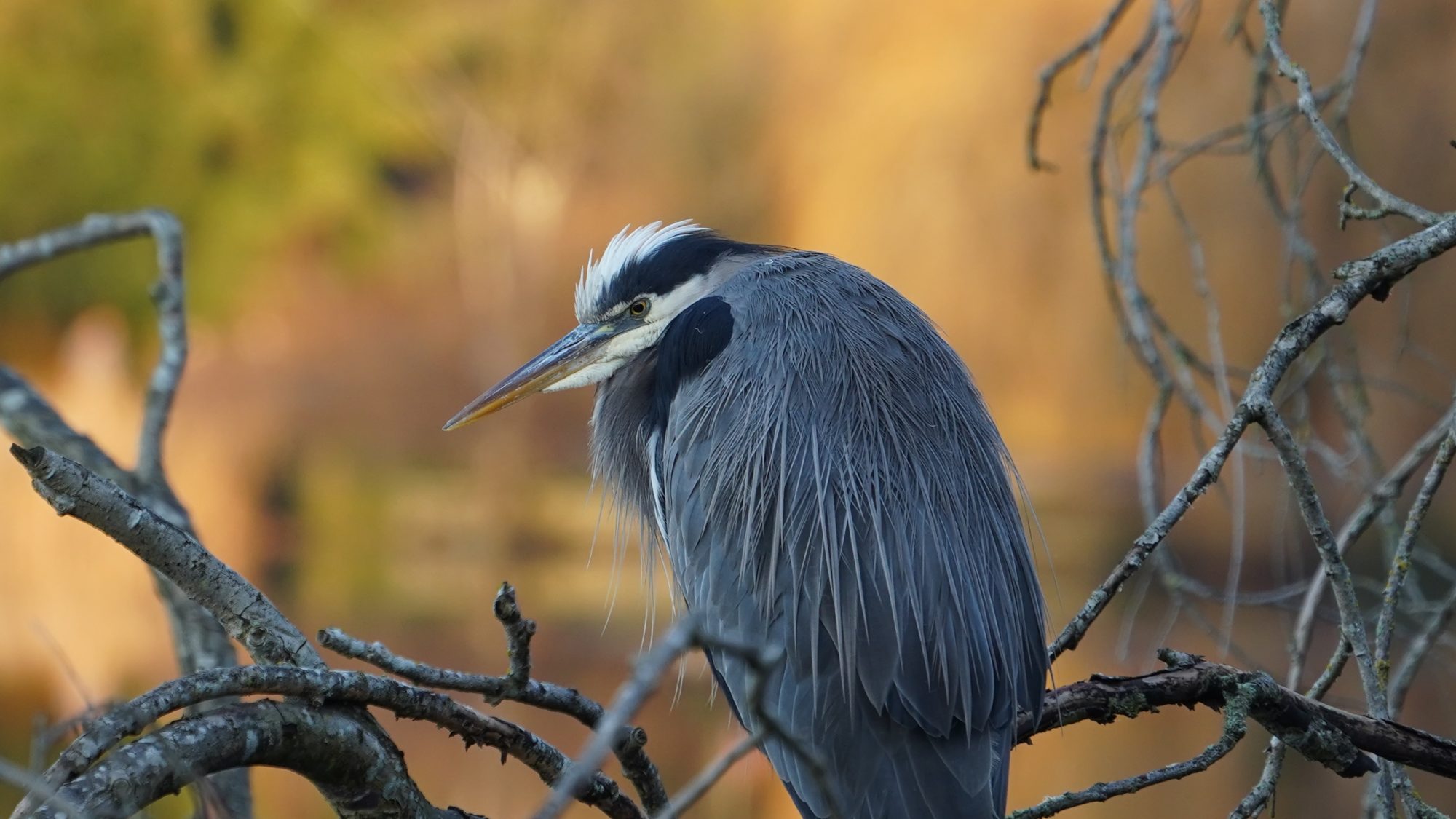 I think what makes this special to me is seeing a ruthless predator with a big stabby spear for a face, be… sleepy. And almost… vulnerable? I mean, I've seen big cats napping, but it's a bit of a shock to see a bird settling down like this at the end of a short, cold December day.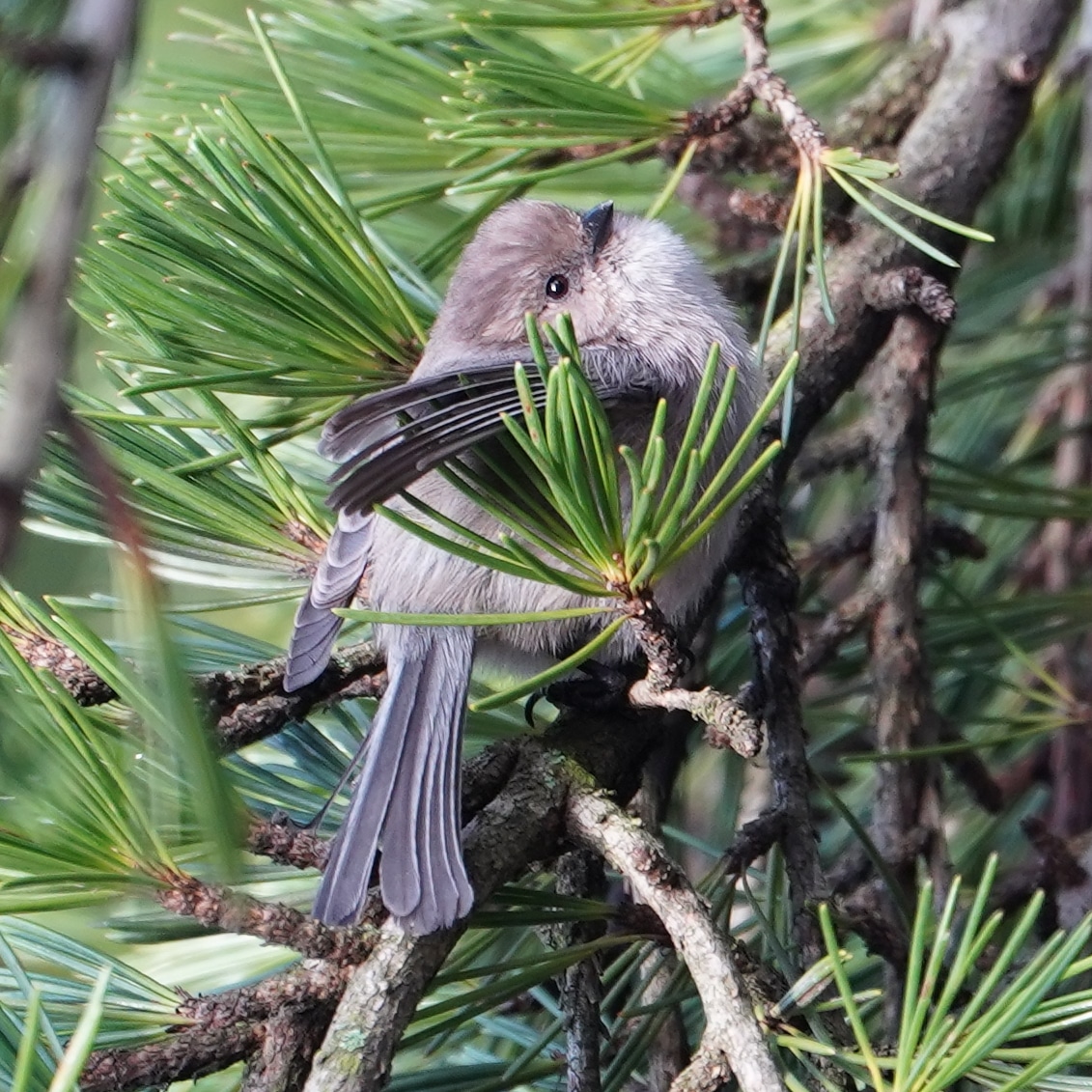 Usually my zoom lens's fine focus is a little tricky, and I need a few seconds to get things just right if I know I'm going to be cropping. But this time, I had no problems. The bushtit sat still, miracle of miracles, and it seemed my gear got it exactly right the first time. I'm honestly shocked at the the level of detail here, this shot is one in a million!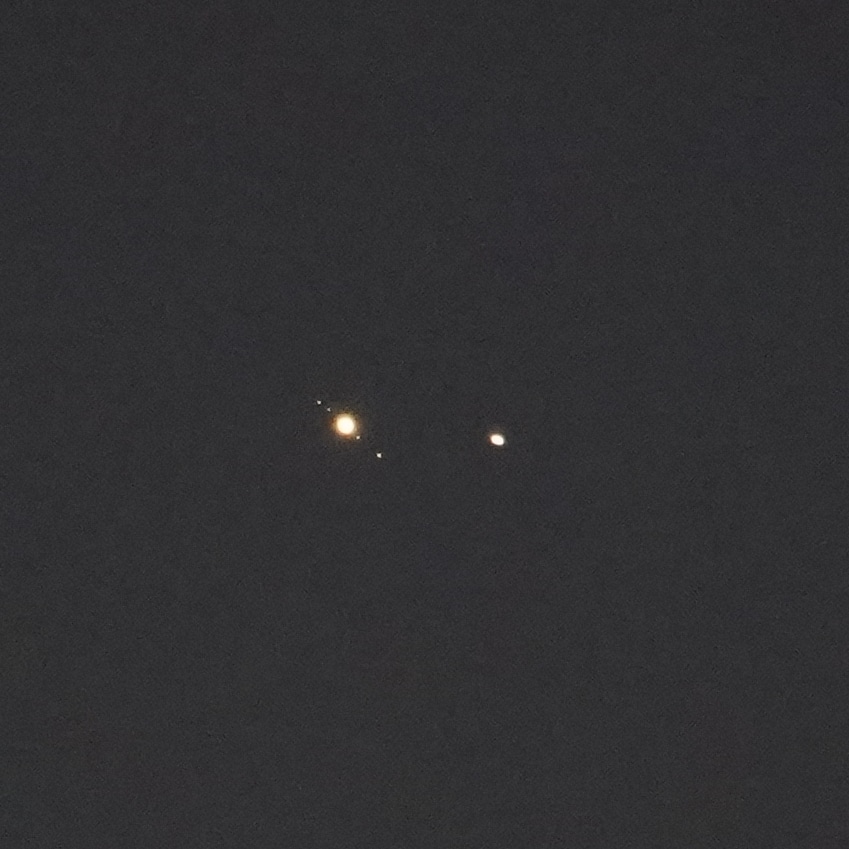 I shot NEOWISE and Ursa Major in July, so I knew my gear could handle stars okay. Then in August, I found I could capture Jupiter and the Galilean moons if I focused just right. So I had high hopes for this conjunction, and was not disappointed. It's actually one day after their closest approach but this is Vancouver so I'll take any clear night I can get.